The Molly Bather bath lift has many unique features, specifically to make it safe and simple to use. Raise and lower yourself with the light-touch handset, with its buttons having been specially designed to aid those with arthritic hands. The belt can be quickly and easily detached from the EZ-Rail so others can use the bath as normal.

Our powerful battery lasts for around 20 baths between charges and is very simple to recharge with the special charger provided.

The soft-padded transfer stool ensures that transferring in and out of the bath is as easy as possible.

The standard Molly Bather fits most bath tubs, its telescopic legs suit baths between 46 to 58cm in height. Our standard adjustable belt fits baths up to 85cm wide and it will comfortably lift 22st in weight (140kg / 310 pounds). If your bath is taller, shorter or wider than these measurements, we have optional components to suit.

There are many clever options allowing the Molly bather to suit almost every bathroom setup, including: Underfloor heating, windows or wall obstructions, corner baths, stud walls (and many more) so if you have any doubt, just ask and we'll be happy to help.

We offer the upgrade-option of our Extender Rail (see pic below) which can attach to either side of our standard EZ-Rail. This is especially helpful for those with arthritic shoulders, as it feels more comfortable to have a hand-hold slightly in front of you.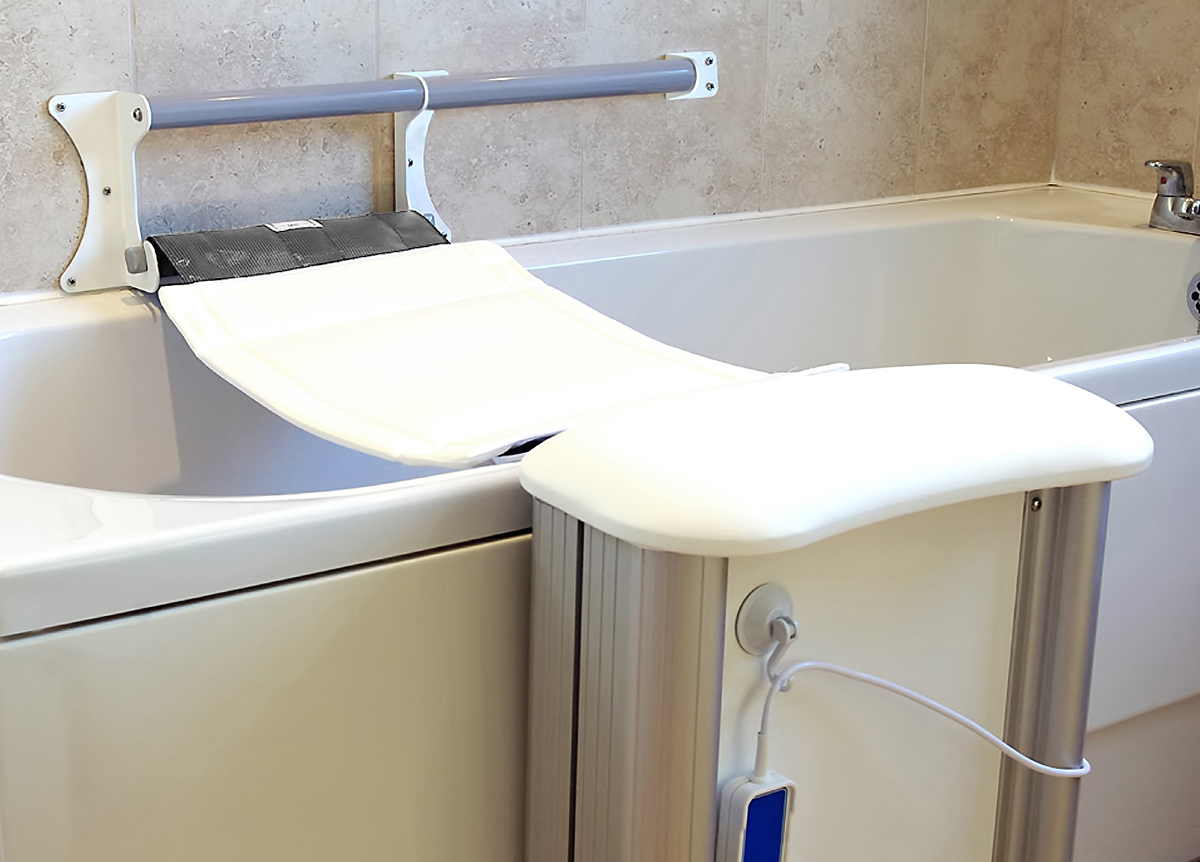 Watch the video to see how easy it is to maintain the battery, the seat and the slip cushion of your Molly Bather. Ensure the sound is switched on to hear the commentary.
Contact us for more information.

Call 01380 870649
Email sales@mollybather.com